Welcome to our Proudly Canadian Convertible Wrap Dress Store!

We're happy you want to know more about us. This is our story.
When it comes to finding the perfect wrap dress, we know that the journey can be challenging. At Love U Designs, we believe all women are beautiful, no matter what stage of life they are going through or what shape or size they are.
Love U Designs was created because we believe you deserve to wear a dress that makes you happy and looks great too, whether you are getting married with a team of bridesmaids, having a baby, travelling the world, or going to work, we have the perfect dress for you!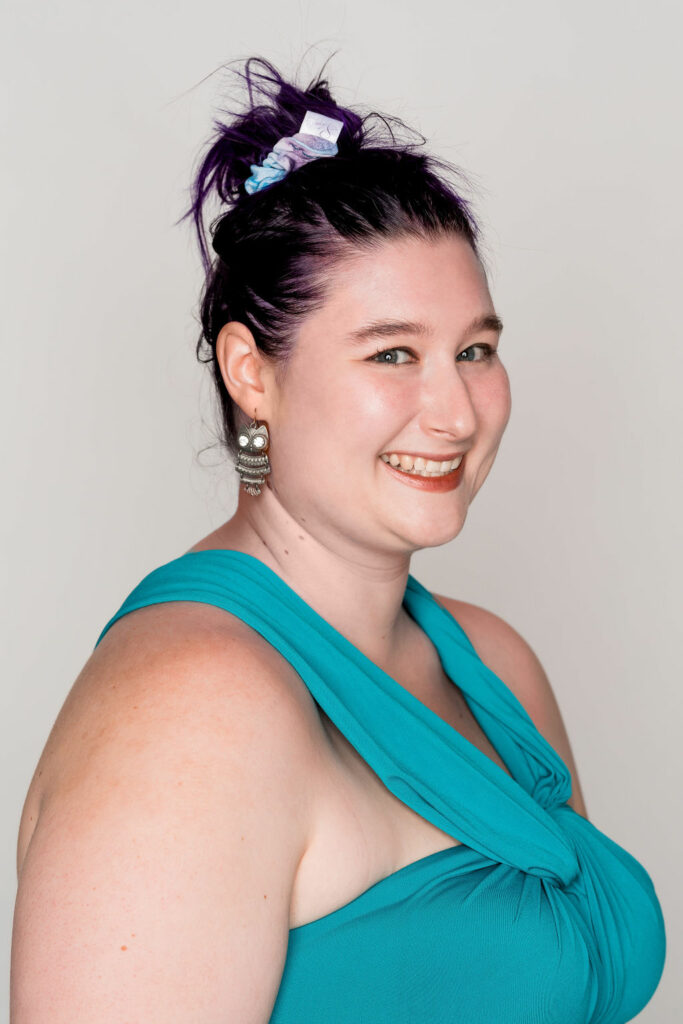 The owner of love u designs

Emily's passion for sewing is the backbone of Love U's brand.
It all began when she was a young girl with summer sewing classes that her grandmother enrolled her in. The passion for sewing grew during high school as it was always her favorite subject. One of Emily's early favorite projects was designing her Harry Potter themed robe, which was Gryffindor in case you are a die-hard fan like her and need to know!
After graduating from high school, Emily went to college to study fashion business and design at John Casablancas Institute. The program helped solidify her passion to work in the Bridal Industry.
Emily spent time working in retail which gave her insight into sales and landed her an opportunity to attend a wedding show where she meet a designer and subsequently became her assistant. Through this career path, Emily was able to launch Love U Designs.
"I have always struggled with my weight and trying to find clothes that fit. What I love about these wrap dresses is that they truly fit any size or shape and that I can wear them without having to worry about hiding my flaws. I just feel comfortable."

Join Emily in This Journey!
You deserve to feel and look beautiful in all stages of life, no matter what size or style.

"I love my convertible dresses! I feel beautiful and comfortable in them. I bought my first in a home party at my friend's house and Emily was super nice and taught me different ways to wear it. Since then, I've bought three new dresses, in different lengths and patterns. I highly recommend the dresses from Love U Designs!"
"If you want top quality service and good prices, go see Emily. She will hook you up with great prints, a flattering dress, and make you feel like a princess. She is so aware of women's bodies and ways to make them look absolutely BOMB. I purchased my bridesmaid dresses through her and was not disappointed."
"I would recommend Love U designs to any bride who wants their bridesmaids to feel stylish, comfortable, and like they can wear their dresses again."
"I am such a huge fan of your dresses, I honestly think that everyone needs one (or five) in their wardrobe. They are my most favourite travel items."
"I love my Love U wrap dresses! They're ridiculously comfortable. Every time I wear one out I get compliments. I don't have to buy any other dresses: when I see a dress I like, I can shape the same style out of one of my Love U wrap dresses. I've taken them on trips, stuffed in the bottom of my bag, and they come out unwrinkled and ready to go. So easy and fun!"

Designs as Unique as You are.
At Love U Designs, we believe all women are beautiful, no matter what stage of life they are going through or what shape or size they are.